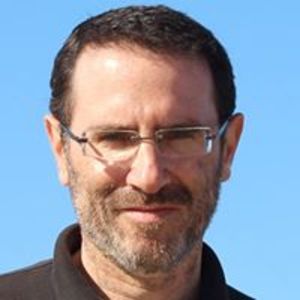 Ephraim Tabackman is an experienced, enthusiastic team player specializing in solving problems that require an understanding of both technology and creative media.
An advanced front end software developer and UI/UX designer with decades of experience successfully managing projects and teams, he has created platforms, APIs, apps and digital media, including video, audio and animation.
Ephraim is passionate about product-market fit, user experience, maintainable code, documentation, efficient workflows, and great design.
He has extensive experience in the following areas of software development and interactive media:
Coding
Javascript / ES6 / HTML5 / CSS3 / SVG / React
PHP / C# / AS3 / NodeJS / MySQL
Functional programming
Creative
User interface design (UI/UX)
Branding / Identity / Logo design
Graphic and information design (digital and print)
Video, audio, music editing and production
Animation / 3D / Motion graphics
Tools
Creative suites, including Illustrator, Animator/Flash, Photoshop
Video editing software, including After Effects, Premiere and Final Cut Pro
DAW software, especially Cubase
Unity3D
Source control: Git and SVN
---
Background
Ephraim earned a reputation for quality and creativity as Vice President of R&D at SuperStudio Multimedia Ltd., and then as Chief Technical Officer of Versaware Technologies, Inc., Jerusalem.
At SuperStudio, he led the largest multimedia studio in the Middle East and Asia in producing a collection of award-winning education, entertainment and reference products, including the internationally acclaimed CD-ROM "Leonardo the Inventor".
As a founding executive of Versaware, Ephraim built and led teams that developed powerful e-book, e-commerce and online media technologies.
As Senior Front End Developer UI/UX at Viewbix (originally Qoof), a leading video advertising platform provider, he developed a user-friendly web application for creating interactive video advertising units. Customers included Verizon, Cuisinart, Paramount Pictures and Yankee Candle.
At Viewbix, Ephraim integrated dozens of third-party APIs and SDKs, including MailChimp, YouTube, eBay, Wix, and VPAID, architected and built custom SDKs and APIs, and led the UI/UX design of complex back-office features for managing the run-time behavior of cross-platform IAB-compliant HTML5 and Flash dynamic advertising units.
He has worked with a distinguished list of international clients, including:
Apple Computer
Answers.com
Bridgeman Archives
Compton's New Media
Cuisinart
ICQ
The Israel Foreign Ministry
The Israel Museum
Israel Seed Partners
Jerusalem Capital
The Jerusalem Foundation
JuniorNet
Kimberly-Clark
The Learning Company
Microsoft
National Geographic
OptiPublish
Paramount Pictures
Pearson
Prentice-Hall
Primedia/Funk and Wagnalls
Simon and Schuster
SoftKey
Verizon
Visionix
Vringo
Zlango
ZOW Ltd.
Ephraim is always happy to brainstorm new ideas with potential partners / clients.
Header photo credit: Alexandr Borecky