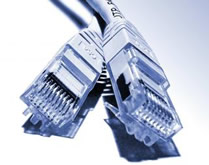 Kayote offers ITSPs a full carrier relations department, including the benefit of interconnectivity with multiple VoIP to PSTN termination providers and the determination of the least expensive and best quality carrier, on a route-by-route basis. Kayote provides sophisticated statistics and reports and produces both raw and rated CDRs to facilitate customer billing. Kayote's extensive monitoring and maintenance capabilities, together with its dynamic routing through multiple termination providers, allow for a degree of reliability unparalleled in the VoIP industry.



ITSP Interconnection

ITSPs are forming alliances which allow them to interconnect without ever touching the PSTN. As complications inevitably result from this interconnectivity, Kayote will play a key role in trouble shooting, including protocol and codec handling, NAT traversal, and other services that enhance quality and reliability between the systems.